Automating your client intake process provides a boost for your law firm and allows you to run an efficient business. There's a big difference between practicing law and practicing the business of law. The business side of being a lawyer requires juggling phone calls, sending marketing emails, following up with potential clients, advising clients in court hearings, among other things. The business side of a law practice requires an immense amount of time spent on administrative tasks that do not correlate to time spent working on billable tasks.
There are many tools in the market that can be used to automate a majority of your law firm's client intake process. However, most law firms are either unaware or not using these technologies to their advantage. In this article we're going to outline the ways your law firm can benefit from automating your client intake process.
Reason #1: Deliver the Right Message, to the Right Client, at the Right Time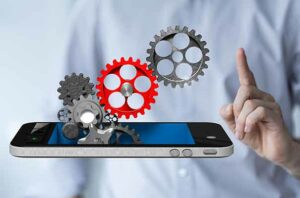 Following up with clients is a never ending task that requires many hours each week of manual work. In addition, it requires a human to remember to make a call or write emails, which is always prone to potential errors. With client intake automation you can be sure that potential clients are receiving personalized correspondence and reminders at the right time. An automated client intake process will allow you to reach your clients more effectively with automatic email/text reminders. This reduces the number of no-shows and increases your ability to close deals more efficiently.
Reason #2: Automatically Send and Receive Retainer Signatures and Payments
Once you've had an initial consultation with a potential new client, if they're interested in your services you will need to send them a retainer agreement and invoice. This can be a tedious process in itself and presents opportunities clients to slip through the cracks. With an automated client intake process you can automatically send retainers and invoices. You can also automatically follow-up with potential clients to ensure that they sign and pay for your services. For example, you can set your automations to send multiple reminders to sign a retainer 2, 3, 5, 7 days later. These multiple follow-ups will increase the number of clients that retain you, increase your ROI, and eliminate the time you spend requesting this information.
Reason #3: Client Intake Automation Improves the Client Experience
Potential leads are searching for a good fit for them when searching for a law firm. Therefore, making a good first impression is a must! Clients are becoming more tech savvy and it's important that your firm takes advantage of the tools at your disposal in order to maximize the client experience. Your firm's success is closely tied to providing excellent customer service, and this starts with your client intake process. With increased client satisfaction comes an increase of client referrals. Word-of-mouth advertising is a powerful tool, and people are much more likely to trust someone who's had a prior experience with you. The client experience does not only include the time you spend in court and drafting documents, it starts the day a client calls your firm for the first time. This is why automating your intake process is a necessity.
Reason #4: Scale Your Law Firm with New Clients
Automations put your client intake process on auto pilot. This allows you to grow and scale your law firm with ease. As your firm brings in more leads, an automated intake process will handle the load without the need to hire additional people. In addition, having an efficient process to handle the incoming leads will greatly increase your conversion rate. This allows you to focus your efforts on marketing and prevent losing leads due to mistakes.
Reason #5: Increase your Law Firm's Efficiency
Think of all the repetitive tasks you and your staff spend time on when a potential client contacts you. Scheduling consultations, emailing confirmations, sending reminders, sending follow-up emails, creating retainer agreements, requesting signatures, creating and sending invoices, the list goes on! Most firms have have an intake specialist that handles a majority of these tasks. However, their time could be better spent helping with more important tasks. With an automated intake process you can do all of the following without any manual labor:
Send consultation confirmations
Send consultation reminders to reduce no-shows
Reach out to no-shows to reschedule
Generate retainer agreements for new clients
Request electronic signatures
Send and collect retainer and consultation invoices
And much more!
Reason #6: Stay Organized
A good intake automation system will also track of all your leads in one place. You no longer have to worry about losing track of a potential client or customer when they contact you. All client information will be organized and easily accessible in the CRM. A good CRM will also help you track your marketing efforts. This data helps you track where your leads are coming from so that you can maximize you marketing budgets. This increased visibility helps law firms make marketing decisions backed up by real data.
Reason #7: Intake Automation Avoids Manual Errors
Manual human processes are prone to errors. It's extremely easy to forget to send a reminder, forget to send a retainer agreement, track who has not paid their retainer, etc. Each time this happens it impacts client satisfaction and makes your law firm look unprofessional. When drafting retainer agreements, it's also very easy to make typing mistakes which can negatively impact your contracts and your ability to collect payments. By automating your intake processes you eliminate the possibility of errors, and increase your law firm's effectiveness and credibility.
Conclusion
Automating your client intake process provides your firm with a great deal of benefits. Setting up the intake process can, however, be a very time consuming task. That's where DuoDigital can help! We have the knowledge, experience and technical background to set up and configure an automated intake process that is specific to your law firm's needs. There are several client intake automation systems available, and from our experience, Lawmatics is the best and most robust system available. If you'd like to learn more about automating your client intake process, contact us today.